Stop by the Library, and pick a poem to carry with you to be inspired by, and share with others! Grab a sticker to wear so people will know you have a poem to share!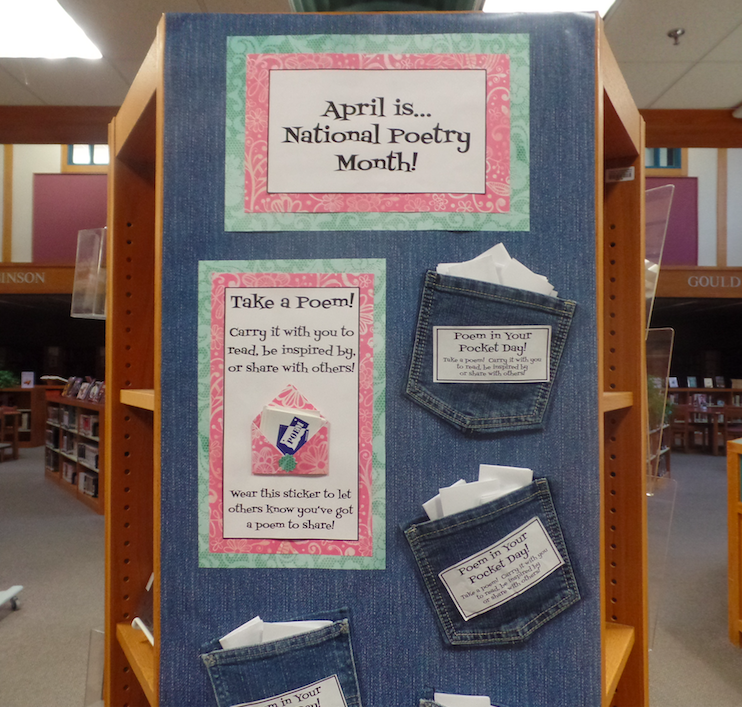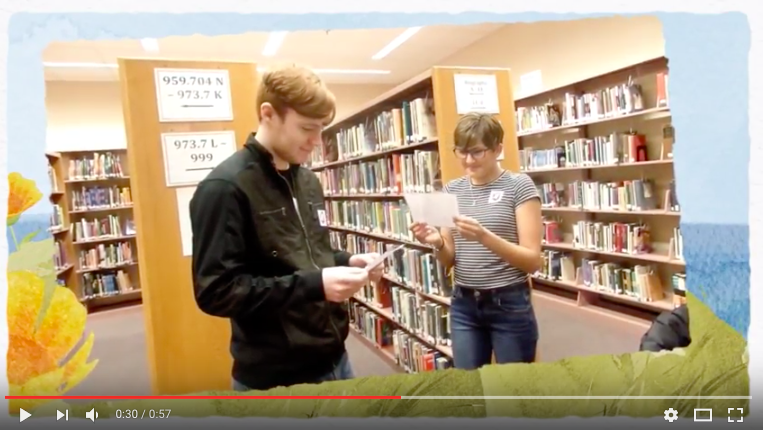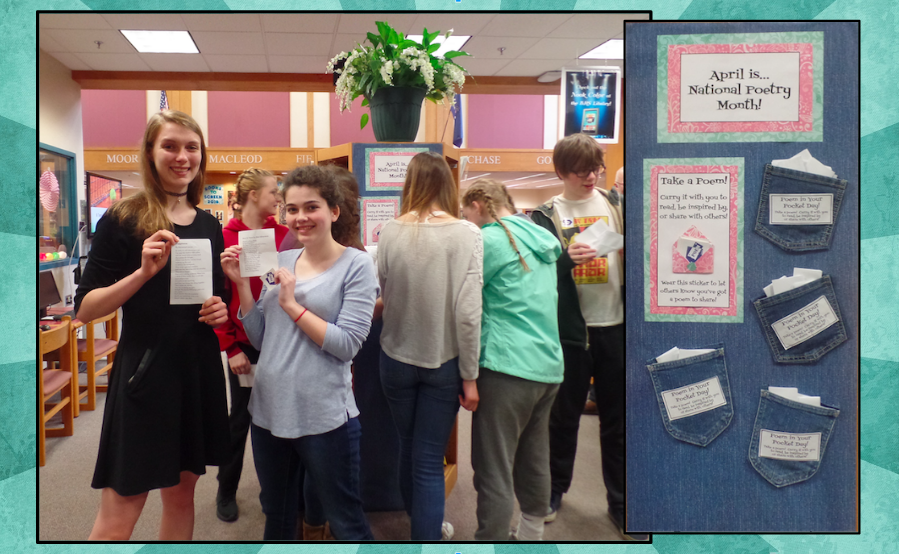 Sophomores Emma White and Brynn McQuaid visiting the Library with Miss Norbert's English class to get a poem to carry in their pockets!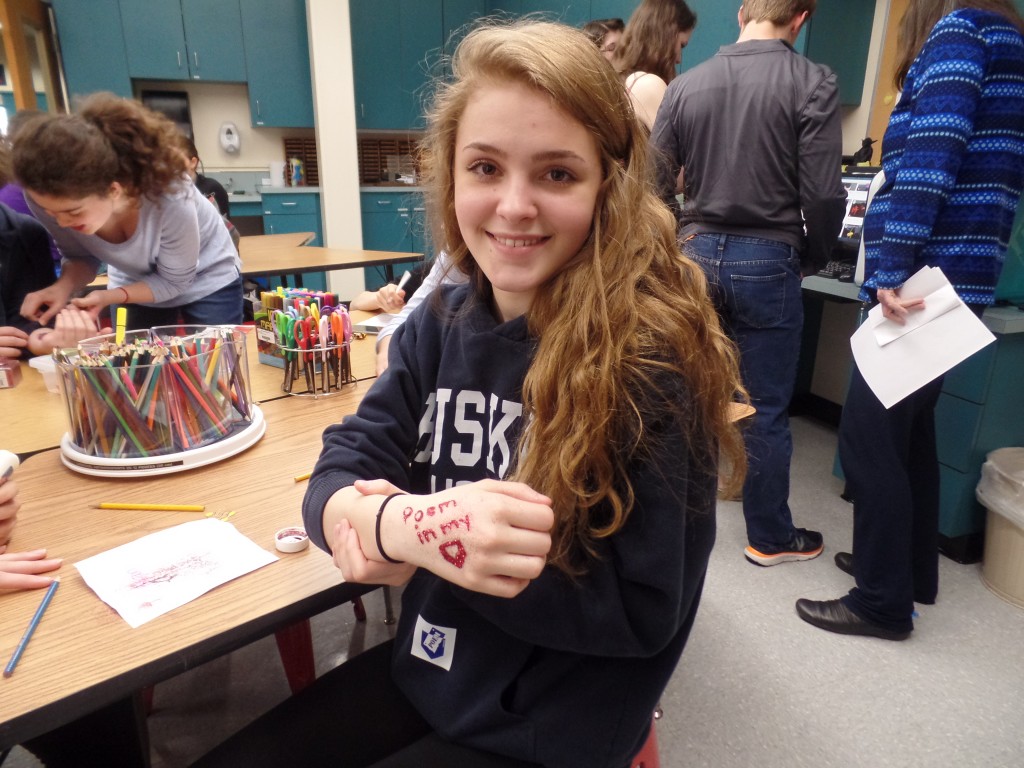 Leilah Serra being creative in the Makerspace on Poem in Your Pocket Day!