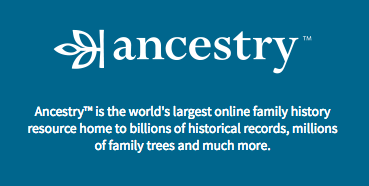 The world's largest online ancestry resource giving instant access to hundreds of years of history in billions of historical documents and millions of historical photos from all over the world.

Over 336 million pages from 5,800 newspapers from the 1700s – 2000s. Millions of new pages are added every month.

Fold3 gives access to US military records, including stories, photos and personal documents of men and women who served in wars including the Revolutionary War, the War of 1812, the Civil War, WWI, WWII, the Korean War, and the Vietnam War.
Ancestry's YouTube Channel with helpful Tutorials
Printable Charts and Forms at Ancestry
Family History in the Classroom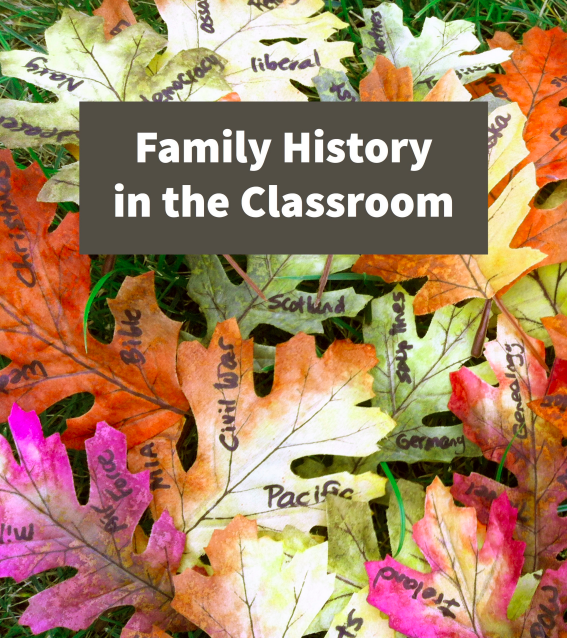 Reasons to use Ancestry Research in the classroom:
Help students develop a sense of identity and their place in the world
Personalize history to give it more meaning
Help students appreciate their own cultural identity, and feel a greater connection to the world
Show the value of family history inquiry as students investigate their own personal histories
Develop primary source analysis skills and historical source inquiry skills
Research primary sources through historical events, wars, people, "old fashioned writing", historical photographs, newspapers, census records
SAMPLE QUESTIONS FOR RESEARCH:
What wars have my ancestors fought in?
How did the Great Depression impact my family?
How did my ancestors make a better life for future generations?
What wars have my ancestors fought in and how has this affected my family values?
What is the origin of my surname on my mother's side?
What would have happened if my parent's great grandparents had not come to America? What would their lives me like now?
What ever happened to the people who arrived at Ellis Island?
Who am I, What makes me unique? Who do I want to be? What do I want to do with my life?
Because of them, I can…