Check out TeenBookCloud for access to graphic novels, enhanced novels, eBooks, classic literature, National Geographic videos, educator resources, and audio books! The login is: Username: brunswickhs Password: login

Read eBooks and Listen to Audiobooks for Free on your own Device!
Teachers and students at BHS may download eBooks and audiobooks to their own devices for free through the library's membership in CloudLibrary! Simply download the CloudLibrary App from the CloudLibrary website. Teachers, your unique PIN has been emailed to you (let us know if you need a PIN). Students, your PIN is the same number you use for your email password at BHS.
You can download the CloudLibrary app onto any device such as your iPhone, Android, Nook, Kindle Fire, PC or Mac.
JLG Digital is our newest eBook platform! Readers can even make notes, highlight content, set bookmarks, search indexes, build presentations, and access citation guides. Log in with your BHS school username (not the entire email address) and password to get access to ebooks.
Audible is now offering free access to a collection of audiobooks for students, including a teen collection of 67 books, and 27 literary classics (including Romeo and Juliet and The Scarlet Letter)…No need to sign in, just click on the book cover to listen… There are also books in 6 languages in the collection!
National Emergency Library: A newly available resource of over 1.4 million full text books available for free during this national emergency! Click on Text under Media Type on the left to limit your search just to books. Some books require a 14-day "check-out" but you can create a free account with an email verification to "check out" those books and be able to read them online. Many books do not require a checkout.
Thoughtaudio: offers free audio books for a selection of classic literature and philosophy titles.
LibriVox: Recordings of books in the public domain; divided by genre.
Lit2Go: Classic & Children's Literature ~ listen while you read!
LearnOutLoud: Over 50,000 educational audiobooks, podcasts & videos!
Gutenberg Project: A library of over 60,000 free ebooks!
Loyalbooks: Free public domain audiobooks and ebooks; lots of classics!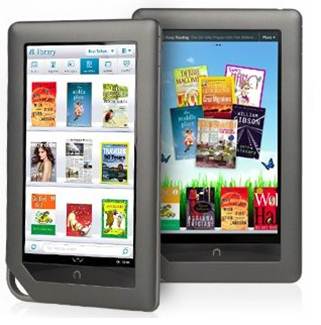 Teachers and students at BHS also have access to free eBooks on the Library's own eReaders. It's easy to request a book to be put onto our Nook Color eReaders. Stop by the Library for a permission slip to borrow an eReader from the Library.
Here are lists of books already on the eReaders:
In addition to eBooks on the Nook and Kindle, students also have access to Audiobooks on iPods owned by the Library. Stop by the Library for a permission slip to borrow an iPod from the Library. Students can request a specific audiobook to be downloaded to the iPod.

Happy Reading (and listening!)
eBooks for Research