Junior Paper – American Icons!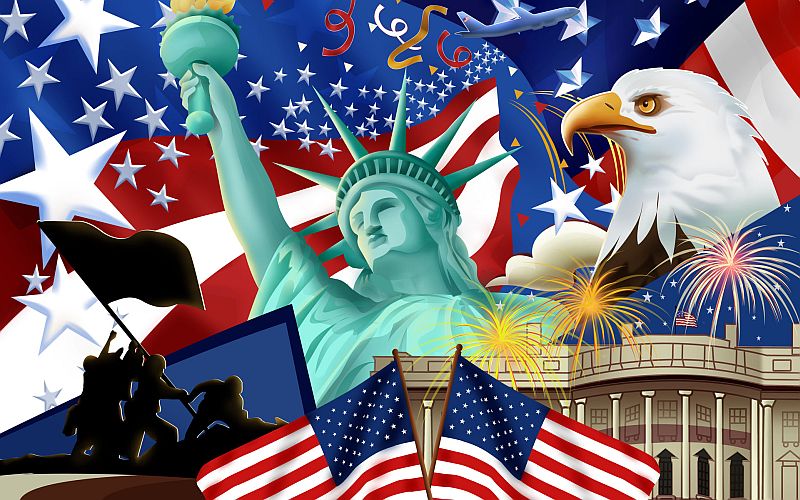 Focus Questions: Is your topic an admirable American representative? To what extent is your topic an American icon?
Required: 1 or more book sources; 3 or more electronic sources.

One of these sources must be a primary source.
Tip #2 Don't just Google, Use the Google Services!

Use

Google Images

to find Quality Websites and Primary Sources. Also, look at the Domain Names and always put your search terms in quotes.

Use

Google News

to find QUALITY Articles:
First, do a regular Google search for your topic. Add keywords like 'icon' or 'iconic'.

Then, click on the NEWS service tab, click on TOOLS, then change RECENT to ARCHIVES. This will give you articles from 50,000 News outlets around the world back to 2003.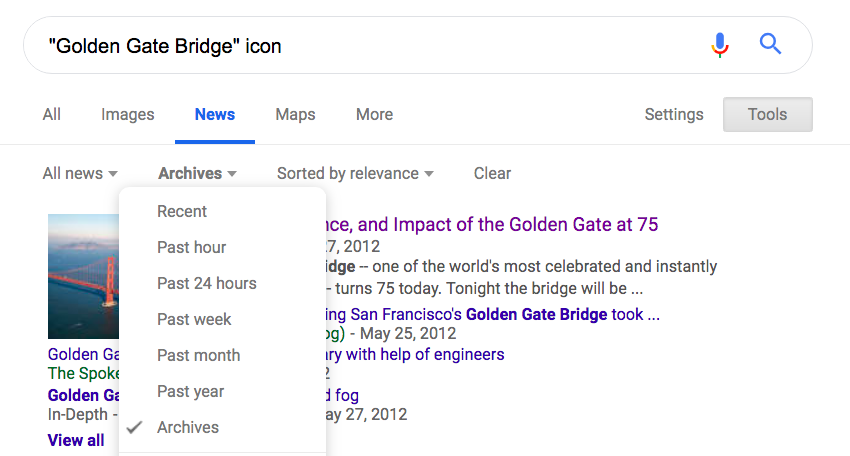 Use

Google Books

(books.google.com) to search the contents of 30 million books instantly!
Tip # 3 If you DO do regular Google searches,

go to SETTINGS and ADVANCED SEARCH

and choose for your search terms to be "All in Title"

Tip #4 Dig Deep in your Research! Go BEYOND Google!

Fact: There are 130 trillion web pages searchable on Google, and 2 million articles published each day on the web! But, Google indexes only 16 percent of the surface Web and misses ALL of the Deep Web.

Source: www.popsci.com/dark-web-revealed
Do your Research in the Deep Web! We have over 90 databases! Search Academic Search Complete and Academic OneFile for Full-Text Magazine and Newspaper Articles.

Academic OneFile has over 98 million articles. Designed for colleges, Academic Search Complete is the world's most complete database with millions of articles in over 8,500 full text journals on every academic subject from Astronomy to Zoology!
Tip #5 Use

ADVANCED SEARCH

in the Databases and add Keywords.
Tip #6 Check out the database

U.S. History in Context

for great articles on your American Icons, as well as

Primary Sources.

Tip #7: Go back in time and search for primary sources in the New York Times "Times Machine".

(you'll need to log in first on the upper right of site: username: mkirkpatrick@brunswick.k12.me.us password: dragons15)
Website Tips
Try different Keywords with your Searches: American Icon, Iconic, History, Symbol, Represents, etc.
Citing Sources
Citing your sources in MLA format is easy at CitationMachine or EasyBib!
New RULES for MLA 8th Edition can be found HERE.
How to cite a book from Google Books:
Burnett, William. The Golden Gate Bridge. New York: Scribner & Sons, 2016. Google Book Search. Web. 2 May 2019.