Reliable Resources for Research on Race Riots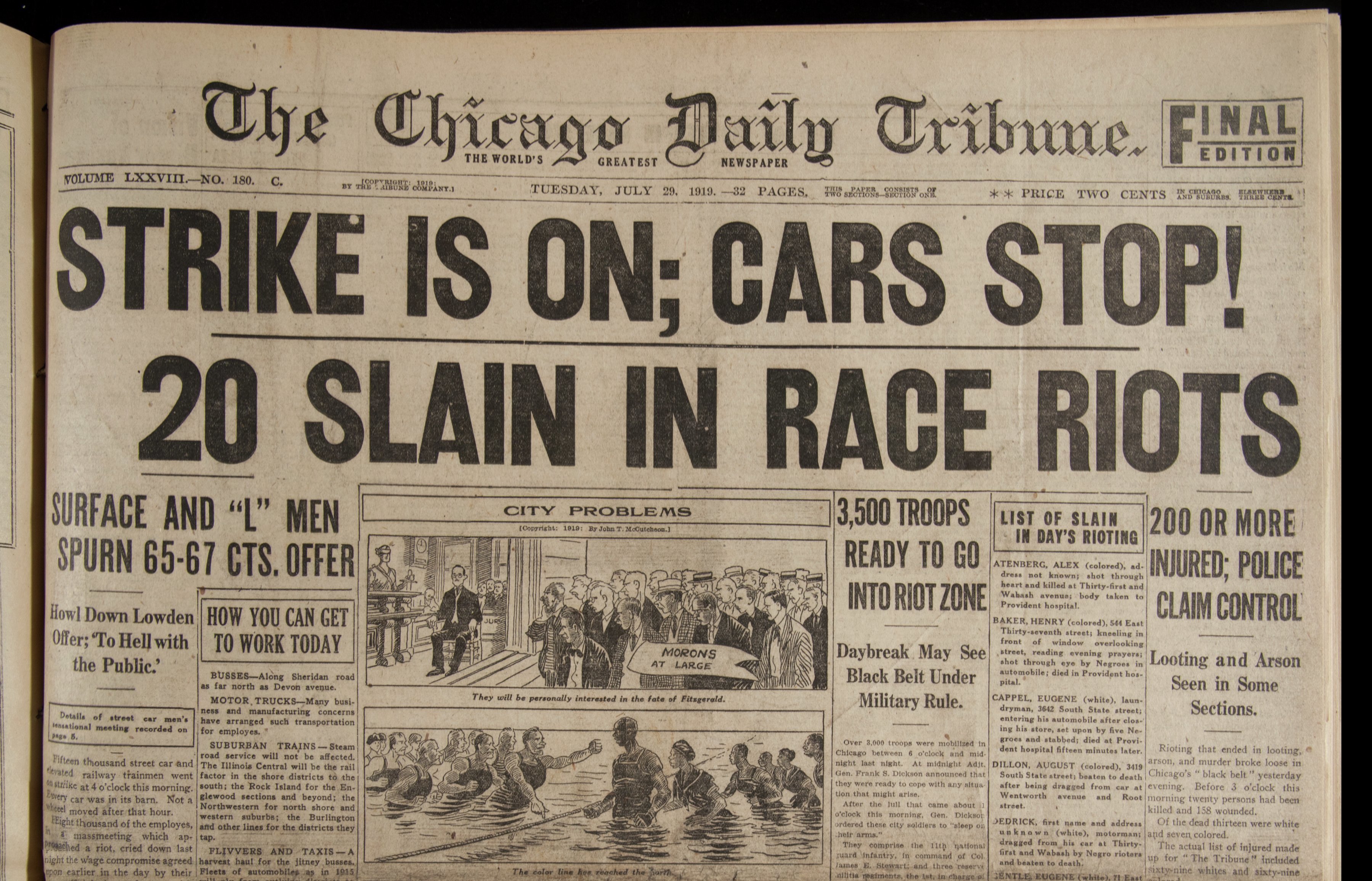 Book Resources
Our Gale eBook Collection is a great place to start! The password for all Gale eBooks and Gale Databases from home is 04011. A search for "race riots" in our eBook collection results in over 3,000 entries! For citations for specific book chapter entries, click on "cite" at the top right of the page. You can also click on "Send to" and send the chapter right to your Google Drive.
National Emergency Library: A newly available resource of over 1.4 million full text books available for free during this national emergency. A search for "race riots" results in 217 books! (Click on Text under Media Type on the left to limit just to books). You may have to create a free account to do a virtual, 14-day checkout of some of the books; a verification will be sent to your email. Then you can read any of the books for free online).
Database Resources
Gale Academic OneFile (the first database on our list of Databases) is a great place to start! A big tip is to use the SEARCH TERM that pops up in the drop-down menu as you're typing in your search. Example below: drop down to Chicago Riot, 1919 if that is your topic rather than continuing to type Chicago riots 1919…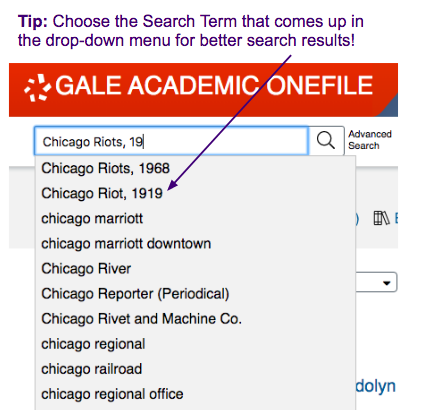 Another great database to try is Gale's U.S. History. Tip: Remember to change your Source Type to see results from different types of sources.
Newspaper Resources
Chronicling America provides free access to millions of pages from historic American Newspapers between the years 1789 – 1963. Tip: click on text or pdf to read the article in other formats.
New York Times Times Machine: Search the New York Times back to 1861! To access the "Times Machine" archives, first log in at The New York Times in the upper left: Login: djerome@brunswick.k12.me.us Password: Dragons – then access the Times Machine Archives by copying and pasting this URL: https://timesmachine.nytimes.com. You will need to log in with a different login to access the archives after you do a search: Username: brunswickhighschoollibrary@gmail.com Password: Dragons

Tip: Click on the New York Times article you would like to read and enlarge the article by clicking on the plus sign on the right.
Other Resources & Websites
Resources for Race Riots from Wilmington (1898) to Lost Angeles (1992)
Primary Sources on Race Riots from 1898 to 1915 – Fantastic Resources!
Chicago Race Riots: The Long Hot Summer of 1919
Digital Public Library of America – Great Primary Sources here!
I'm happy to help with any specific research questions you may have! Please feel free to email me at djerome@brunswick.k12.me.us as we all work remotely from home! ~Mrs. Jerome
Photo credit: https://www.wyomingpublicmedia.org