Maine Maritime History Resources


Genealogy Research

The world's largest online ancestry resource giving instant access to hundreds of years of history in billions of historical documents and millions of historical photos from all over the world.

Over 336 million pages from 5,800 newspapers from the 1700s – 2000s. Millions of new pages are added every month.

Fold3 gives access to US military records, including stories, photos and personal documents of men and women who served in wars including the Revolutionary War, the War of 1812, the Civil War, WWI, WWII, the Korean War, and the Vietnam War.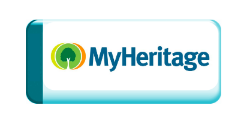 MyHeritage: Access 9 billion genealogy records and historical documents, millions of historic photos and resources that span the past five centuries.

FamilySearch is the largest genealogy organization in the world. It's free to create an account and search billions of records.

Check for names in this book we have in the Library. We also have a small collection of books for this Maritime Research Project.