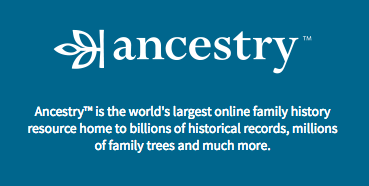 The world's largest online ancestry resource giving instant access to hundreds of years of history in billions of historical documents and millions of historical photos from all over the world.

Over 336 million pages from 5,800 newspapers from the 1700s – 2000s. Millions of new pages are added every month.

Fold3 gives access to US military records, including stories, photos and personal documents of men and women who served in wars including the Revolutionary War, the War of 1812, the Civil War, WWI, WWII, the Korean War, and the Vietnam War.

(you'll need to login first on the upper right of site: username: mkirkpatrick@brunswick.k12.me.us password: dragons15)