All-Town Band "Commerative T-Shirt"!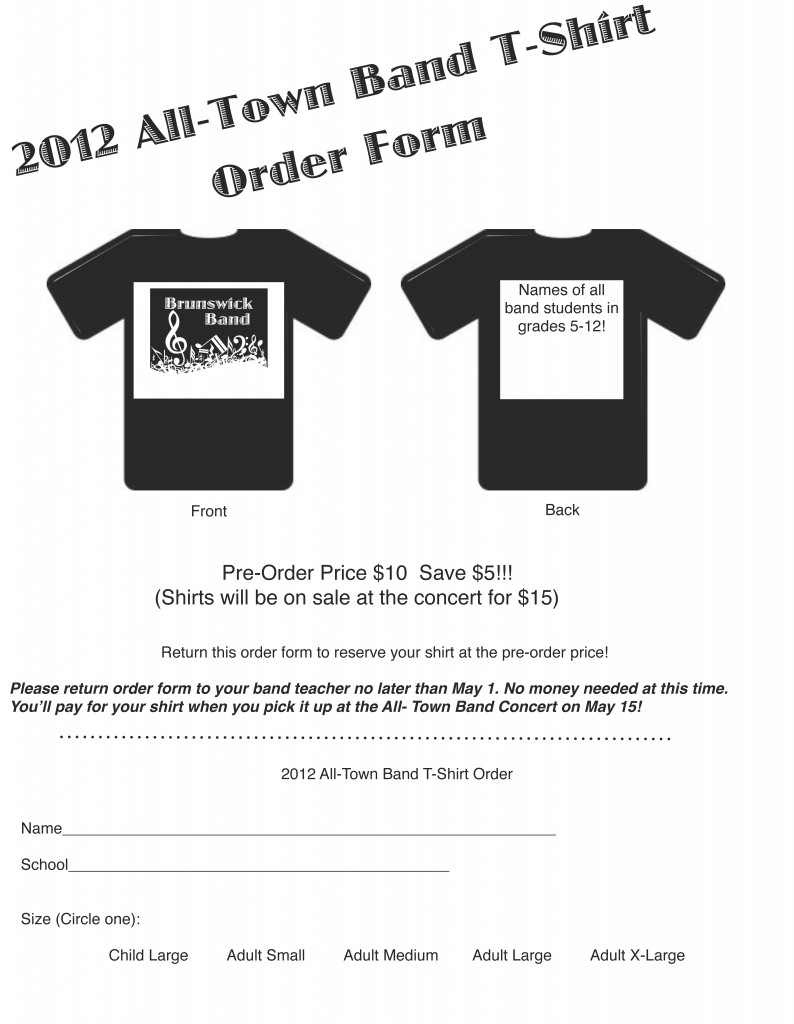 For the first time ever, we'll be commemorating the All-Town Band Concert with a T-Shirt! Shirts will feature the 2012 Brunswick Band logo on the front and the back will be filled with the names of EVERY band student in grades 5-12!
Shirts will be on sale at the concert for $15 each but you can SAVE $5 by pre-ordering! Please return the order form no later than May 1. You will pay for your shirt when you pick it up at the concert on May 15!