Outdoor Concert: THURSDAY, June 6, 6:00 PM!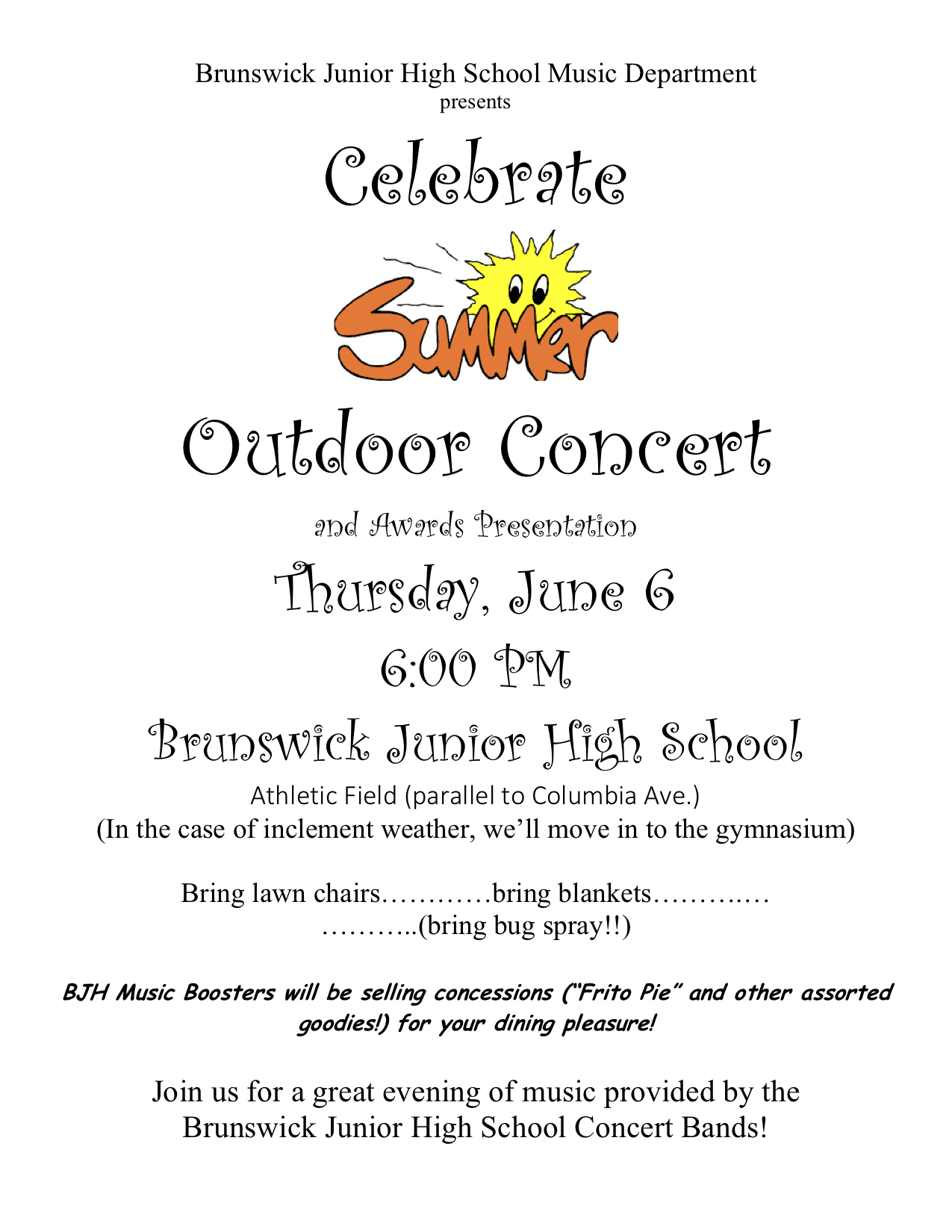 FAQ:
In case of rain, the concert will be in the gymnasium at 6:00 PM. We will have bleacher seating but encourage you to bring your "lawn chairs" if you'd like to sit on the floor.
Music Boosters will be selling concessions (Frito Pie) rain or shine!
Musicians need to be in their seats ready to play at 6:00 PM (Note- the concert begins at 6:00!)
Dress for musicians is "casual black". Be sure to encourage your musician to dress appropriately for the weather conditions.
Musicians will need "wind anchors" for their music. I recommend large clips or clothespins and/or large (8″) rubber bands.