7th and 8th Grade Band Concert: Wednesday, January 16- 7:00 PM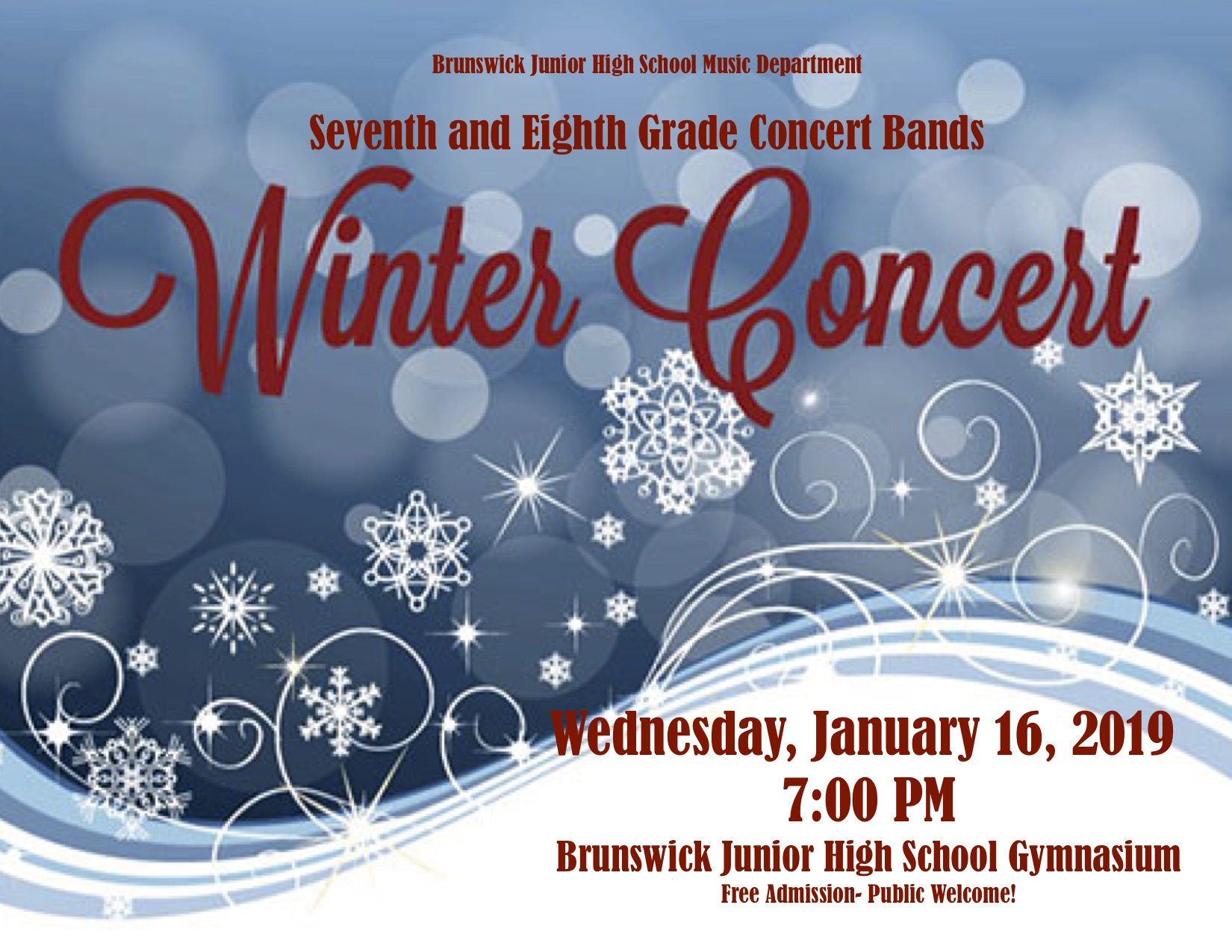 Please join us for a wonderful night of music performed by our 7th and 8th Grade Concert Bands. Our program includes "March of the Arachnids", "A Canadian Ballad", "By the Sword", "Selections from West Side Story", "Forever", "Moscow, 1941", "The Dragon", "Simple Dreams", and "The Incredibles". The concert should be about 45 minutes long. Admission is free. The public is welcome.
Doors open at 6:30. Musicians should arrive between 6:30 and 6:40. We will be wearing our "formal concert attire": all black.