Band-a-Palooza 2018- Tuesday, August 28: Sign-up now!
Band-a-Palooza 2018 is a fun day of full band time; sectional rehearsals and "masterclasses"; team building activities; and activities designed to get to know the Junior High! Palooza is open to all incoming Grade 6 Band students. The event begins at 9:00 AM on Tuesday August, 28 and culminates with an "Ice Cream Social" for family members at 2:00. Participating students need to bring: their instrument and supplies (reeds, valve oil, etc…), their Essential Elements book (Gr. 5 Band Book), and a bag lunch. There is no charge to participate in Band-a-Palooza.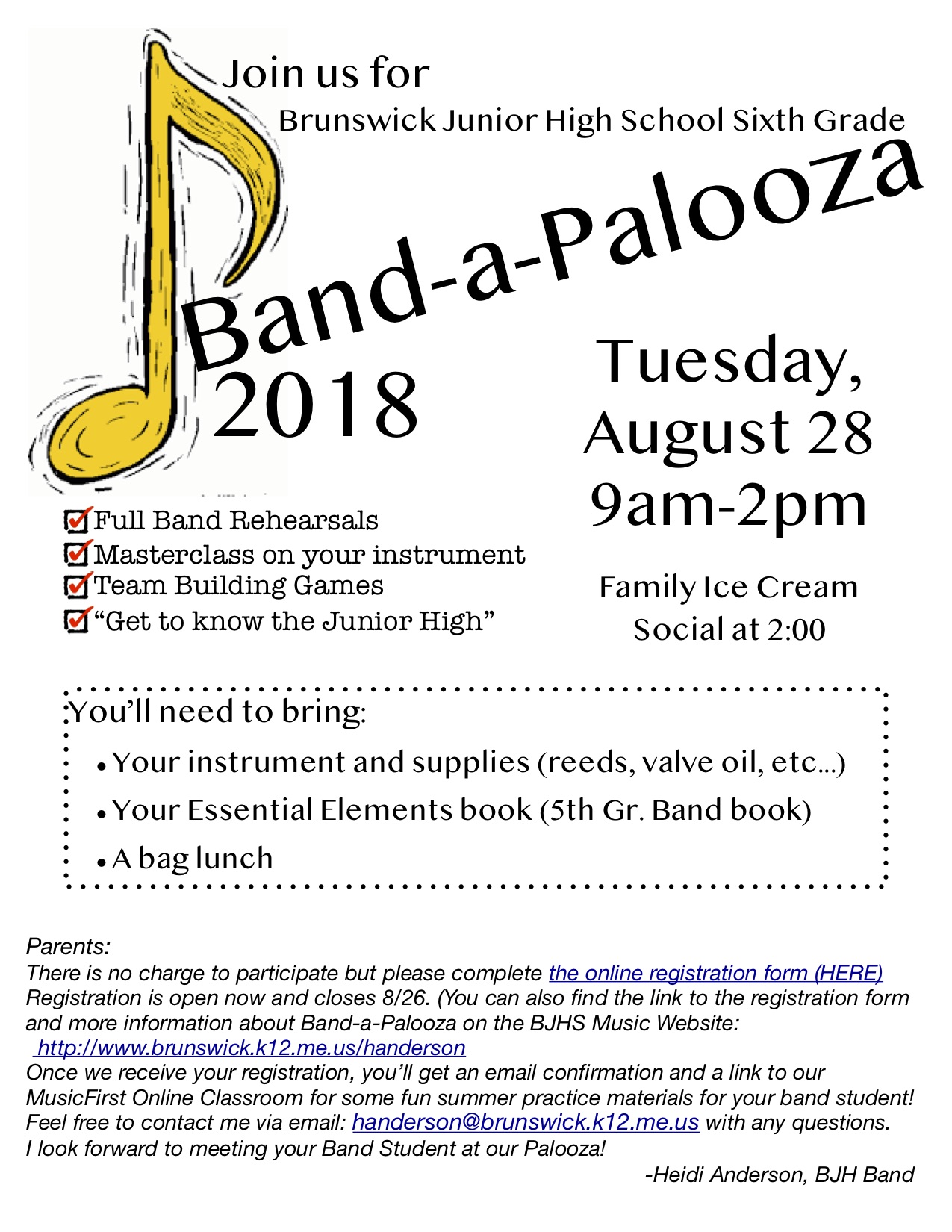 You can register here:
https://docs.google.com/forms/d/e/1FAIpQLSenme23s-d9l1YTEx0T7r-m49aG2Q5UKnSqmJ3YftoPPWYiNw/viewform?usp=sf_link
Registration is open now and closes on August 26. Band-a-palooza is open to any new BJH Band student with at least one year of playing experience and is especially geared towards our incoming 6th graders!