PART 1
GRAMMAR
35 POINTS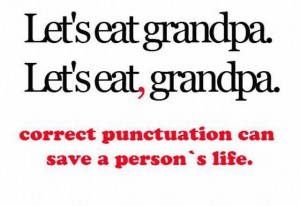 You will be required to know the basic rules of clause/phrase types, subject/verb agreement, parallel structure and sentence types emphasized in the grammar units presented during the second semester  You will not be tested over parts of speech which was featured on the mid year exam.
You will be allowed to use a copy of the Grammar Notes provided.  You should print these notes for the exam.
PART 2
Literature
40 POINTS

You will be required to apply the Short Story Terms presented to you throughout the fourth quarter.  You must know the definitions as well as recognized examples of the applied terms.  You will not be able to use notes for this section of the exam.  You will however be able to use the summary guidelines that you prepare for the two assigned short stories:  A Perfect Day for Banana Fish by J.D. Salinger and The Stone Boy by Gina Berriault.
PART 3
Essay
25 POINTS

You will be required to write a five paragraph essay about the faith quote that you selected for The Road Overview assignment.  The introduction is composed for you, you will be required to insert your faith quote for the thesis statement in order to support your opinion about how faith relates to the father's and son's conflict in the novel.