Performance Indicator:
P.S. ELA-1 Language:   Demonstrate command of the conventions of Standard English grammar and usage when writing or speaking.
Vocabulary 4 Quizlet
1.  aberration- (n)  deviation from a prescribed course
2.  antilogy- (n)  contradiction in ideas or terms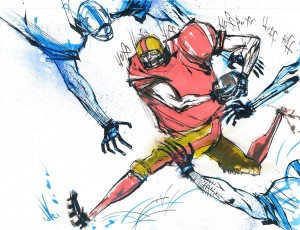 3.  beset- (v)  to attack on all sides


4. cudgel- (n) a short thick stick used as a club
5.  elucidate- (v)  bring out clearly
6.  feint- (n)  a deceptive movement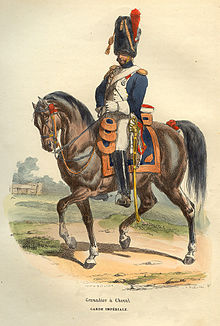 7.  grenadier- (n)  a member of a regiment composed of men of great stature


8.  hirsute- (adj)  having a hairy covering
9.  juxtapose- (v)  place close together
10. lascivious- (adj)  lustful



11. mendicant- (n)  a beggar
12. onerous- (adj) burdensome
13. parricide- (n) the murder of a parent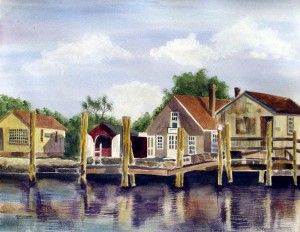 14. quay- (n) a wharf; a place to tie up a boat
15. rankle- (v) produce irritation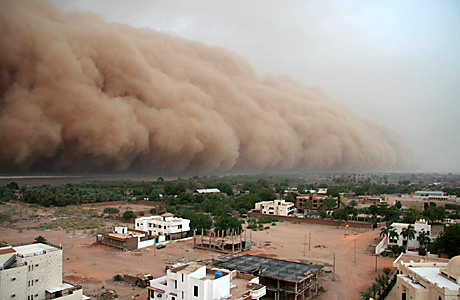 16. sirocco- (n)  hot winds from Africa
17. turgid- (adj) swollen
18. wane- (v) to diminish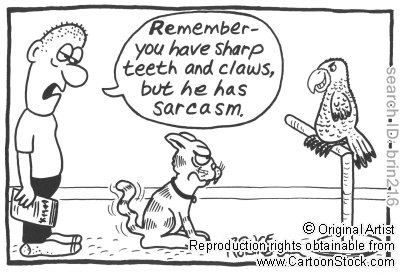 19. witticism- (n)  a witty saying
20. zephyr- (n) gentle breeze
The following analogies use the vocabulary terms to complete the comparisons.  Check your selections with the answers that are included in the end of this site.  Remember that you have a vocabulary test on DAY 9.
1.  Antarctica  :  icebergs  ::  Africa  :  (A) hirsute    (B) sirocco    (C) wane    (D) cudgel
2.  wind  :  hurricane  ::  cavalry  :  (A) hirsute    (B) grenadier    (C) feint    (D) zephyr
3.  nut  :  shell  ::  peach  :  (A) hirsute    (B) lascivious    (C) juxtapose    (D) mendicant
4.  wealth  :  millionaire  ::  poverty  :  (A) cudgel    (B) sirocco    (C) wane    (D) mendicant
5.  water  :  puddle  ::  wind  :  (A) turgid    (B) beset    (C) zephyr    (D) sirocco
6. cold  :  hot  ::  deadpan  :  (A) witticism    (B) rankle    (C) quay    (D) feint
7.  seed  :  plant  ::  itch  :  (A) antilogy    (B) beset    (C) rankle    (D) onerous
8.  above  :  high  ::  trick  :  (A) lascivious    (B) feint    (C) rankle    (D) parricide
9. balloon  :  inflate  ::  scratch  :  (A) turgid    (B) beset    (C) aberration    (D) juxtapose
10. up  :  down  ::  predictable  :  (A) onerous    (B) quay    (C) sirocco    (D) aberration
11. north  :  south  ::  increase  :  (A) wane    (B) antilogy    (C) elucidate    (D) parricide
12. car  :  garage  ::  boat  :  (A) onerous    (B) antilogy    (C) quay    (C) cudgel
13. thin  :  narrow  ::  hypocrite  :  (A) cudgel    (B) parricide    (C) hirsute    (D) antilogy
14. prayer  :  relief  ::  lie  :  (A) turgid    (B) mendicant    (C) onerous    (D) rankle
15. babble  :  confuse  ::  articulate  :  (A) lascivious    (B) elucidate    (C) hirsute    (D) feint
16. lose  :  win  ::  retreat  :  (A) beset    (B) wane    (C) lascivious    (D) quay
17. victim  :  crime  ::  parent  :  (A) zephyr    (B) turgid    (C) parricide    (D) antilogy
18. thief  :  dishonest  ::  pervert  :  (A) beset    (B) turgid    (C) lascivious    (D) quay
19. country  :  city  ::  spread  :  (A) juxtapose    (B) elucidate    (C) cudgel    (D) aberration
20. archer  :  bow  ::  cavemen  :  (A) grenadier    (B) cudgel    (C) mendicant    (D) quay
ANSWERS:
1.  (B) sirocco
2.  (B) grenadier
3.  (A) hirsute
4.  (D) mendicant
5.  (C) zephyr
6.  (A) witticism
7.  (C) rankle
8.  (B) feint
9.  (A) turgid
10. (D) aberration
11. (A) wane
12. (C) quay
13. (D) antilogy
14. (C) onerous
15. (B) elucidate
16. (A) beset
17. (C) parricide
18. (C) lascivious
19. (A) juxtapose
20. (B) cudgel