Performance Indicators:
P.S. ELA-1 Language: Demonstrate command of the conventions of Standard English grammar and usage when writing or speaking.
A. Notice and correct grammatical and mechanical errors in writing.
B. Demonstrate command of correct sentence structure and variety.
C. Apply standard usage to formal speaking and writing.
The part of speech post-test will resemble the pre-test. It is important that you realize that this assessment has as much to do with test-taking strategies as the test has to do with your ability to recognize the basic function of each part of speech and the reviewed sub-types. For many, your ability to demonstrate knowledge will depend upon the degree of practice time that you invested in relearning the basic parts of speech.
The post-test holds you accountable for at least five years (of varying degree) of instruction in the Brunswick school system with parts of speech. Your ability to recognize whether cat is a noun, Felix is a proper noun or it is a pronoun is no more complicated than arranging where clothes are placed in your bureau. You need to know the eight basic rules and train your eye to recognize which words belong in the appropriate drawer of identification.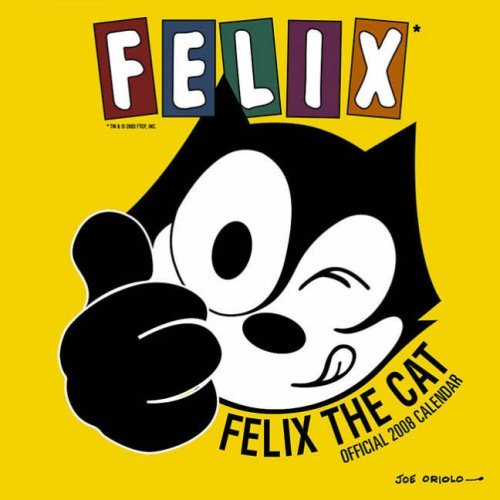 You will need to know:
1. the eight parts of speech and their definitions along with proper noun,
compound noun, article, linking verb, transitive and intransitive verbs
2. how to recognize a word's part of speech when used in a sentence.
3. how to recognize a word's part of speech when used in a paragraph.
4. how to recognize a word's part of speech when it stands on its own.
The grammar unit on parts of speech is intended to be a review if you feel that you are inadequate in your understanding of the indicated information practice some more before the post-test.
These cheats may help you, along with knowing the definitions for each part of speech:
1. adverbs frequently end in ly
2. words ending in ous are frequently adjectives
3. a, an, and the are the most frequently used adjectives
and they are called articles
4. if a plane can do it to a cloud you have a preposition…
around, over, through, in
5. if you can do it in the hallway you have a good volume of verbs…
run, scream, dive, catch, eat, etc…
6. FANBOYS is an acronym for common conjunctions…
(for, and, nor, but, or, yet, so)
7. an interjection is easy to recognize because it expresses strong
emotion and is frequently followed by an exclamation mark!
DON'T FORGET-
two or more nouns combined form a compound noun
Seeing verbs can be done in the hallway, but unseen verbs like is, am, were are state-of-being verbs.
Proper nouns name a specific person, place, thing, idea.
too, kind, very are adverbs.
Look. These cheats are by no means a preferred instructional tool, but they will assist those of you who find the process of categorizing words according to use imposing. Ultimately, your best opportunity for mastery is to practice.
A preposition shows the relationship of a noun or pronoun to some other part of the sentence.
Example: The car went around the squirrel.
Common Prepositions:
The following words are the most commonly used prepositions:
about below excepting off
toward above beneath for
on under across beside(s)
from onto underneath after
between in out until
against beyond in front of outside
up along but inside
over upon among by
in spite of past up to with
around concerning instead of regarding
at despite into since
within because of down like
through without before during
near throughout with regard to with respect to
behind except of to

An adverb can be the most difficult part of speech to comprehend because it has three functions. An adverb modifies an adjective.
Example: The richly sweet chocolate was served for dessert.
An adverb modifies a verb.
Example: Delicately carved pieces of fruit adorned the cake.
An adverb modifies another adverb.
Example: The very deliciously enjoyable meal was consumed by the guests.Adverbs typically answer questions such as how?, in what way?, when?, where?, and to what extent?.
A verb expresses action both seen and unseen.
Seen action: The bird flew.
Unseen action: He'll decide for me.
A linking verb implies a state of being or condition for the subject, not an action. It links the subject to an equivalent word in the sentence.
Example: The test indicates that Sarah is a genius.
Verbs that express action on a direct object are called transitive.
Example: The apple fell from the tree.

Verbs that do not express action on a direct object are called intransitive.
Example: The apple fell.
A conjunction is the part of speech (or word class) that serves to connect words, phrases, clauses, or sentences.
Subordinating conjunctions join two clauses together, but in doing so, they make one clause dependent (or "subordinate") upon the other.
Example: They arrived home after the dance was over.
These words are commonly used as subordinating conjunctions:
after in order (that) unless although
insofar as until as in that
when as far as lest whenever
as soon as no matter how where as if
now that wherever as though once
whether because provided (that) while
before since why even if
so that even though how supposing (that)
than if that inasmuch as
though in case (that) till
A pronoun is a word that takes the place of a noun.
The ultimate pronoun list A-Z
A
all
another
any
anybody
anyone
anything
B
both
E
each
each other
either
everybody
everyone
everything
F
few
H
he
her
hers
herself
him
himself
his
I
I
it
its
itself
L
little
M
many
me
mine
more
most
much
my
myself
N
neither
no one
nobody
none
nothing
O
one
one another
other
others
our
ours
ourselves
S
several
she
some
somebody
someone
something
T
that
their
theirs
them
themselves
these
they
this
those
U
us
W
we
what
whatever
which
whichever
who
whoever
whom
whomever
whose
Y
you
your
yours
yourself
yourselves


The following links provide you with information that will assist your successful performance on the parts of speech post-test, however, the practice links remain your best opportunity to improve your mastery of this initial grammar unit. The post-test will be next class.

noun
proper noun
compound noun
pronoun
adjective
article
verb
linking verb
transitive verb
intransitive verb
adverb
preposition
conjunction
interjection