Welcome to the BHS Community Service Program. Each student enrolled at BHS must meet a 30-hour community service requirement in order to graduate (policy), this website has been created for students to discover community service opportunities that exist in our area. The real emphasis of our record keeping is to track and enforce the 30 hour graduation requirement among all students. We try our best to manage and track hours beyond the required thirty, but it is the student's responsibility to keep their own portfolio of service activity. Students should make copies of their hours and keep their own portfolio while submitting originals to the main office at Brunswick High.
Follow Mr. Wilson

on Twitter @BHScommservice for latest leadership or job related opportunities!
Contact Mr. Wilson directly by emailing rwilson@brunswick.k12.me.us
(207)844-2405
College Admission Standards Changing to Emphasize Community Service;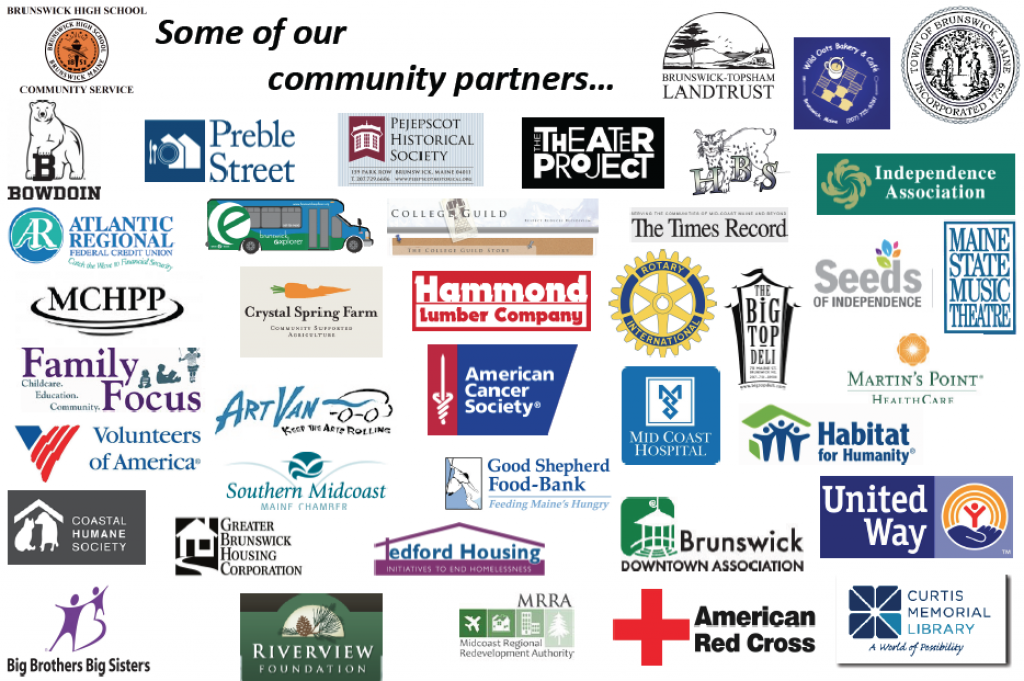 Student Responsibility – It is the student's responsibility to fill the community service form out correctly and timely. Community service documentation is not the community partner's responsibility. Community service documentation is not Brunswick High School's responsibility. Student's should not assume that their community partner has filled out the form and sent it to BHS.
Inaccuracies – Any inaccuracies on report card postings are to be reported immediately to Mr. Wilson. In rare instances, community service hour totals posted on report cards may change as a result of discovering mistakes.
Posting Hours
* Community service hours are updated eight times a school year; At progress report time and at the end of each quarter.
* Transcripts are updated at the end of each semester by the BHS Guidance Office.
* Any student wishing to have his or her community service record articulated on school letterhead, may approach Mr. Wilson and request this.
——————————————————————————————-
Additional Resources