My LinkedIn Page
http://www.linkedin.com/in/rwilsonbhs
Virtual Volunteering Opportunity – A Virtual Tour of Brunswick, Maine!
*All logos are hyperlinked to their respective websites. Click on any logo to be directed to, and learn more about, associated organizations. Submit the scavenger hunt or "Deep Dive" activities at the end for virtual community service hours!
Click here! Take the tour and dive deep for service hours!
Welcome
Welcome to the BHS Community Service Program. Each student enrolled at BHS must meet a 30-hour community service requirement in order to graduate (policy), this website has been created for students to discover community service opportunities that exist in our area. The real emphasis of our record keeping is to track and enforce the 30 hour graduation requirement among all students. We try our best to manage and track hours beyond the required thirty, but it is the student's responsibility to keep their own portfolio of service activity. Students should make copies of their hours and keep their own portfolio while submitting originals to the main office at Brunswick High.
Student Responsibility
It is the student's responsibility to fill the community service form (PDF) out correctly and timely. Community service documentation is not the community partner's responsibility. Community service documentation is not Brunswick High School's responsibility. Student's should not assume that their community partner has filled out the form and sent it to BHS.
Inaccuracies
Any inaccuracies on report card postings are to be reported immediately to Mr. Wilson. In rare instances, community service hour totals posted on report cards may change as a result of discovering mistakes.
Posting Hours
* Community service hours are updated eight times a school year; At progress report time and at the end of each quarter.
* Transcripts are updated at the end of each semester by the BHS Guidance Office.
* Any student wishing to have his or her community service record articulated on school letterhead, may approach Mr. Wilson and request this.
*Recognition usually takes place during the 4th quarter so it is important to have as many hours turned in by the end of 3rd quarter as possible. Please read below.
Recognition
Over half of our students perform more than twice the amount of required community service by the time they graduate. We are proud of all their efforts. We emphasize the number isn't as important as the service; however, it is our way of tracking student service accomplishments and helping tell their story. Freshmen and sophomores are recognized for 100+ hours submitted by the end of 3rd quarter. Juniors and seniors are recognized for 200+ hours submitted by the end of 3rd quarter. Freshmen, sophomores, and juniors are recognized by the Maine Commission for Community Service for 50 or more hours in a calendar year and place on their Maine Youth Volunteer Honor Role.
Neighbor In Need
We are happy to honor authentic service hours helping a neighbor in need provided these arrangements are made within the context of already established relationships by outside parties. Due to insurance liability exposure reasons, and the complexity of arranging initial connections, BHS will not recruit students for babysitting, snow shoveling, wood stacking, leaf raking, misc. yard work, furniture or box moving, or related endeavors.
Get on board with "Remind" and stay connected!
For job updates text @d2e7gh to the number 81010 – you'll receive a welcome text from Remind
For volunteer updates text @hhakc to the number 81010 – you'll receive a welcome text from Remind
or Refer to below images
Contact Mr. Wilson directly by emailing
Or Call
(207)844-2405
Community partners seeking to volunteer at BHS, or within the Brunswick School District, need to complete this quick online background survey linked here; https://www.volgistics.com/ex/portal.dll/ap?ap=177819725
College Admission Standards Changing to Emphasize Community Service;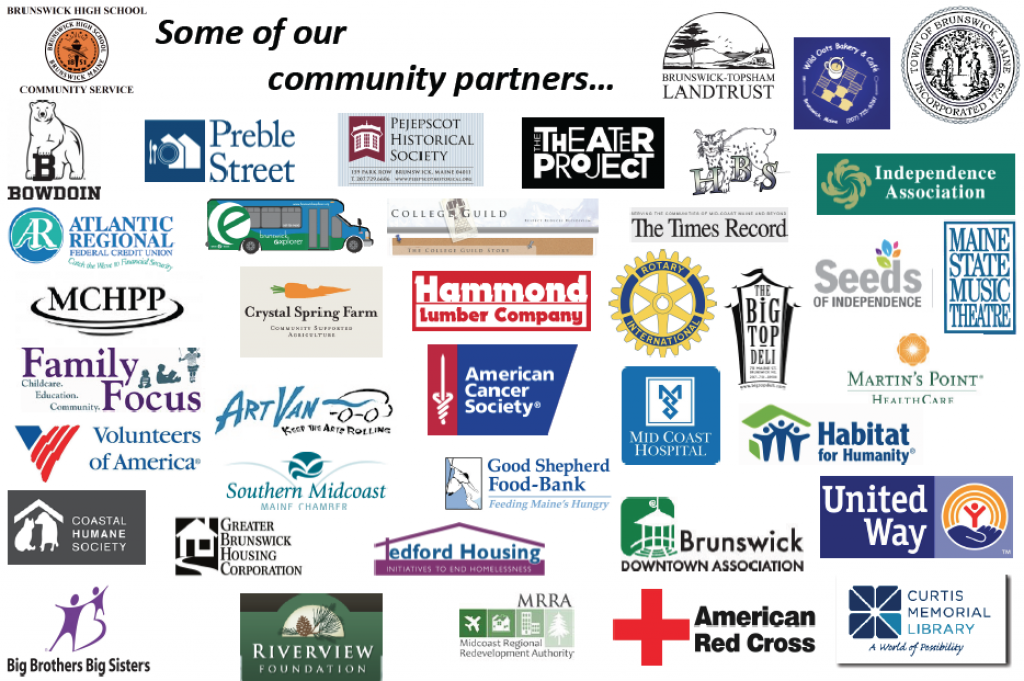 Additional Resources