"To have another language is to possess a second soul." — Charlemagne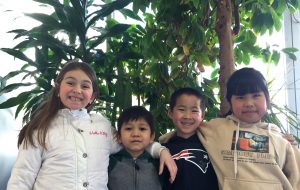 Welcome to the Brunswick School Department
English for Speakers of Other Languages (ESOL) Program.
Learn about our program

Languages spoken by our students and their families

We are all English learners. Some of us happen to speak other languages. English may be our second, third, or even fourth language. Our diverse backgrounds add richness to our classrooms, our personal interactions, and our understanding of ourselves and others. The Brunswick School Department's English for Speakers of Other Languages (ESOL) Program serves students in grades kindergarten through 12th grade. We strive to ensure that all students have equal access to content instruction while learning English at the same time. We also strive to make our schools a welcoming place for students and their families.

---

Click each item below to learn more:

•Registration and identification for speakers of other languages

•Translation and interpreter services

Brunswick School Department Lau Plan

Arabic
Bulgarian
English
Filipino
French
German
Gujarati
Italian
Khmer
Mandarin
Portuguese
Spanish
Sudanese Arabic
Swedish
Tagalog
Thai
Vietnamese


Student
Success

Professional
Excellence

Community
Connections

Bowdoin Bear PALS
Bowdoin College students volunteer as


Partners in Academic Language Support.