Welcome to the Brunswick School Department
The Brunswick School Department consists of two elementary schools, a junior high school, and a high school, providing public education for the town of Brunswick. For more information on our schools, please visit the SCHOOLS dropdown menu above.
The Harriet Beecher Stowe School's Community Configuration Committee is looking at how to organize our school community to strengthen connections among students, families, and teachers to yield optimal results for students socially, emotionally, and academically.
Parents/Guardians are invited to provide input by completing this online survey. The survey window is from November 9 – November 30. Paper copies of the survey can be requested through the office at Harriet Beecher Stowe. We look forward to hearing your ideas about how to make our wonderful school even better! Click for Survey!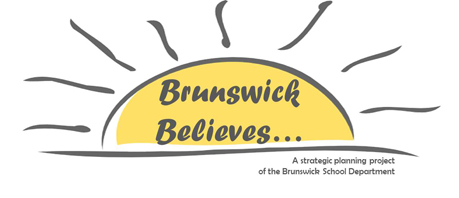 Please share your voice with us…
Click Here: For information and a chance to contribute your voice to the development of our Strategic Framework.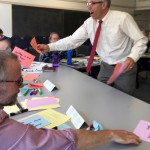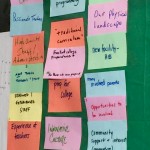 Our Strategic Planning Workgroup met with consultants, Good Group
Decisions,  on Friday, September 18th for a 4-hour kickoff session. For the
Kick-Off Meeting Highlight Notes,
click here.
We will be asking for input from staff, students, parents, community
members, and agency partners in order to ensure that our strategic
framework represents the diverse interests and priorities of as many
stakeholder groups as possible!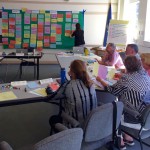 Focus groups and surveys will be implemented throughout October and
November. If you are interested in participating, contact Pender Makin at 319-1900 or pmakin@brunswick.k12.me.us
Please let your voice be heard! Our schools need your ideas and your inspiration!
HAPPY THANKSGIVING!
December 7: Update to the Town Council on Facilities Project (information to come)
January 12, 19 and 26: Developing FBA/BIP's by Candlelight: Evenings Guaranteed to Change Behavior, 3 session, after-school workshop, presented by Barbara Gunn, Director of Student Services. For more information, click here.
For the 2015 calendar of School Board regular board meetings and workshops/special meetings, click here.
Late Bus starts today – Departing from BHS at 3:15 and BJHS at 3:30! It's GREEN to ride YELLOW! Ride on!
An Important Letter to the Brunswick Community from the Superintendent. To view letter, click HERE.
The visiting team has completed the BHS NEASC report, which includes an overview for each committee, commendations and recommendations for moving forward. Just a reminder that we will hear back in October regarding our NEASC status because the official review of the document will take place during the NEASC fall meeting.  Click for the NEASC report.

Thank you to everyone who took part in the NEASC accreditation process. If you have any questions, please feel free to contact Shanna Crofton or Jim Flanagan at BHS.
A Superintendent's advisory committee has been researching innovative K-12 academic programs in Maine and across the country, and we would like to know what you think about some of the ideas we have found. Are there programs that would work well in Brunswick? Are there existing programs in Brunswick that should be expanded? This survey should take no longer than 10 minutes to complete, and we would really appreciate your input.
Thanks in advance for your participation!