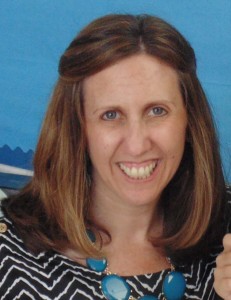 My family moved to Brunswick permanently in 2005 as my husband, Joe, finished his 20 year Navy career. We chose to move here because we loved the area and knew it would be a great place to raise our two children. Our son, Alex, is a recent graduate of Norwich University and is working as an electrical engineer in Portland. Our daughter, Morgan, is a Junior at Lesley University in Massachusetts.
I hold an Associate Degree in Early Childhood Education and a Bachelors Degree in Interdisciplinary Studies, PK-8. After completing my teaching certification in 2008, I began my career in the Brunswick School Department in Reading Support where I worked with struggling readers, writers, and math students for two years. This is my eighth year teaching first grade and I absolutely love it!
My classroom runs on the belief that children need to feel safe, comfortable and respected in order to succeed in the school setting. Our classroom is a community that works together to do our best; students learn how their choices impact and influence themselves as well as those around them. I work hard to meet each child where they are in their learning in order to keep them moving forward. Most importantly, I encourage students to look inward for the strength and motivation they need to be successful in all they do.
Aside from teaching, I love to read, go to the beach, kayak, and spend as much time as possible with my family. My husband and I enjoy up-cycling flea market finds and finding affordable ways to recreate home furnishings with which we fall in love. I have been learning how to live dairy-free and getting rather good at it (although I do admit to cheating a little when it comes to chocolate!).
Thank you for visiting my website! I look forward to getting to know you as we work together to help your child grow this year.