Check out this weekly webinar series put together by Common Sense Media. This past week's webinar "Making Room for Uncomfortable Emotions" features Dr. Damour, psychologist, and Dr. Natterson, pediatrician, as they discuss supporting the emotional and psychical needs of kids during these times at home. They suggest ways to lean in to these difficulties alongside teaching protective coping skills.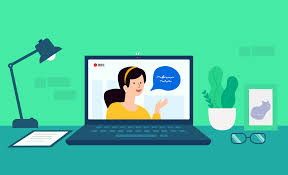 "Conversations with Common Sense brings together authors, experts, and thought leaders for meaningful and timely dialogue on what it means to raise healthy and happy kids in the digital age. This special COVID-19 edition will feature tips and advice on keeping kids engaged, entertained, and learning while at home, as well as best practices for managing stress and self-care for the whole family during this time of social distancing."
---
Past Webinars
Webinars are recorded and available to watch and share on our YouTube channel.
Young Kids Coping with Anxiety
Sheltering in Place with Young Children
A National Town Hall for Parents