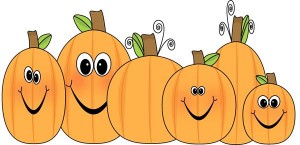 We hope your year is off to a good start. It was wonderful for us to be able see so many familiar faces of students and parents at the open house. Thank you for coming by! This month we have been busy preparing and presenting our 6th grade guidance unit on goal setting and stress management. Our objective
is to support students in having a successful 6th grade year. Please check out our bulletin board near the 6th grade hallway the next time you are at the Junior High! In addition, we have gone into 7th grade health classes to teach suicide prevention. This is a valuable lesson for students to learn how they can help a friend in need
of some extra support. Please contact us any time with questions or concerns you may have.
Tips for Encouraging Great School Attendance
Regular attendance is one of the most influential factors in a child's success in school. Children can't learn if they are not present in school, so attendance is a must. By 6th grade missing 20% (or two months of school) is a critical warning sign of school drop-out. By 9th grade, missing 20% of school can be a better predictor of drop-out than 8th grade test scores.
Here are a few helpful tips:
 Tell your children the importance of attending school every
day.
 If possible, avoid scheduling appointments or family trips during
school hours.
 Make sure your child eats nutritious food, drinks water, exercises,
and gets plenty of rest.
 Try not to make excuses for your child when they are absent
or tardy to school.
 Be a positive role model.
Some days we all would rather stay cozy under the covers, but setting clear and consistent expectations around school attendance will set the stage for success in school and future careers.