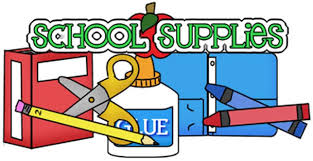 In order to make sure everyone has what they need for the school year, I am including a list of items that each student will need on the first day of school. The supplies listed below become communal once they are brought to school. Please do not label with names. We are looking for specific brands as they last much longer than others.
Donations of extra supplies from the list are always welcome! If you feel you cannot supply the items on this list, we are happy to help and will make sure that your child has everything that they need.
The yearly school supply lists can seem like a lot at the beginning of the school year but please know that we take very good care of our supplies and put it all to very good use!
Please bring school supplies to First Grade/Multi-Age Drop-in or send with your child on The First Day of School J !
LARGE Backpack (The winter months require lots of extra items that need to be carried to and from school.)
Lunch Box (If bringing lunch from home…but also to hold a healthy daily snack. We don't eat lunch until 12:50 so the kiddos are typically hungry for our mid-morning snack as they wait for lunch.)
One ½ inch Solid White 3-Ring Binder (This will be used to hold poetry, mini reading and writing charts, word study tools, etc.)
1 pair of child-size scissors
1 box of #2 Ticonderoga Pencils (sharpened, if possible)
1 box of Crayola colored pencils
1 box of Crayola Markers – (Standard color pack of 10 or more, so that we have grays and pinks J)
1 LARGE "Sterilite Supply Box" – approximately 5″ L x 7″ W x 3″ H (*this is the large version of the standard hard plastic pencil box. Student's individual math tools will be stored in these cases. Amazon has them for $5)
Classroom Wish List
Tissues
Baby Wipes
Packing Tape with dispenser
Colorful post-it notes of any size
Gallon, Sandwich, and Snack sized ziploc bags