KINDERGARTEN SCREENING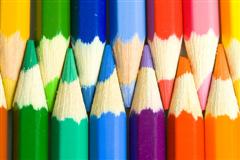 Parents:
Please call the Coffin School at 319-1950 starting on April 3, 2017 to make an appointment for kindergarten screening. We are unable to handle walk-ins the day of screening.
Your child must be five years old on or before October 15, 2017, and reside in Brunswick.
School Assignments:
Kindergarten students will be enrolled in Coffin School. Placement will be determined in order to balance class sizes and enroll students in appropriate special education classes. Call 319-1950 for more information.
Screening Process:
Children will be screened by appointment for vision, hearing, speech and language development, cognitive functioning, and fine motor and gross motor development. Our screening procedure is designed to provide a profile of each student's abilities and readiness for school. This process will help our teachers plan to meet the individual needs of each child.
All screening will take place at the Brunswick Curtis Memorial Library, 23 Pleasant St., in Brunswick.
Screening Dates: May 22nd – May 25th
After registering for screening, parents will receive a letter with the time and date of their child's appointment in a packet with other information or you may view information online at:
The Kindergarten Packet for 2017-2018 will be available at a later date.
Parent Information Night: May 11, 2017 at Coffin Elementary School 6:30-7:30pm
Please note this meeting is for parents only – childcare will NOT be provided.