KINDERGARTEN SCREENING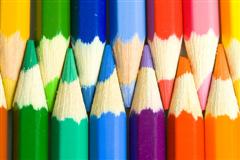 Parents/Guardians:
Please call the Coffin School at 319-1950 
starting on April 6, 2020
 to make a preliminary appointment for kindergarten screening. 
Your child must be five years old on or before October 15, 2020
, and reside in Brunswick.  
After scheduling an appointment, parents/guardians will be able to submit their child's registration form online and will be mailed the remainder of the registration packet.  The packet will also be available for download by April 6, 2020.  Due to the uncertainty surrounding the coronavirus and the impact on school closures, the actual date(s) of screening are still to be determined.  Once this information is clearer, the school will reach out to families with more scheduling plans as well as with details on Kindergarten Information Night.

Screening Process:
Children will be screened by appointment for vision, hearing, speech and language development, cognitive functioning, fine and gross motor development. Our screening process is designed to provide a profile of each student's abilities and readiness for school. This will help our staff plan to meet the individual needs of each child.

Screening Dates 2020: To Be Determined

School Assignments:
Kindergarten students will be enrolled at Kate Furbish School. Placements will be determined in order to balance class sizes and to enroll students in appropriate educational settings. Call 319-1950 for more information.
Parent/Guardian Information Night:
To Be Determined
.