KINDERGARTEN SCREENING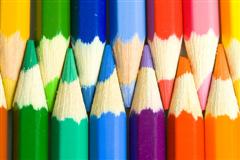 Parents:
Please call the Superintendent's office at 319-1900 after April 1, 2015 to register for kindergarten screening.  Your child must be five years old on or before October 15, 2015, and must reside in Brunswick.
School Assignments: Kindergarten students will be enrolled in Coffin School. Placement will be determined in order to balance class sizes and enroll students in appropriate special education classes. Call 319-1950 for more information.
SCREENING PROCESS: Children are screened by appointment for vision, hearing, speech and language development, cognitive functioning, and fine motor and gross motor development. Our screening procedure is designed to provide a profile of each student's abilities and readiness for school. This process will help our teachers plan to meet the individual needs of each child.   Click for Screening Packet!

Screening Dates: 
Monday, May 18
Tuesday, May 19
Wednesday, May 20
Thursday, May 21
After you have called for an appointment, parents will receive a letter with the time and date of their child's appointment in a packet with other information.
Parent Information night
Parent information night will be held on Thursday, May 7, 2015 at 6:30 p.m. in the Coffin Elementary School gymnasium.  Please note that this meeting is for parents only, however, free child care will be provided for children ages 4 and above.