KINDERGARTEN REGISTRATION AND SCREENING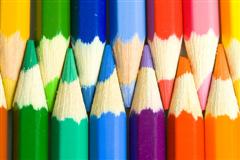 Parents/Guardians:
Kindergarten registration for the fall of 2020 is 
starting on April 6, 2020
. 
Your child must be five years old on or before October 15, 2020
, and reside in Brunswick.  
Please go online to this link to complete the registration process.  After filling out the online form, please call Coffin Elementary School at 319-1950 to complete the process.  More information regarding screening and additional paperwork will be forthcoming once State and District guidelines become clearer.

Screening Process:
Children will be screened by appointment for vision, hearing, speech and language development, cognitive functioning, fine and gross motor development. Our screening process is designed to provide a profile of each student's abilities and readiness for school. This will help our staff plan to meet the individual needs of each child.

Screening Dates 2020: To Be Determined

School Assignments:
Kindergarten students will be enrolled at Kate Furbish School. Placements will be determined in order to balance class sizes and to enroll students in appropriate educational settings. Call 319-1950 for more information.