Spring Trip!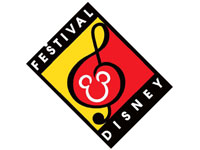 FAQ
Here you will find many of the questions you might have as you plan for our upcoming trip to Florida! Most of this will be covered at the Parent meeting on Wednesday, March 27th at 6:00 p.m in Crooker. You will get a final itinerary at this point as well as a detailed list of chaperone groups, plane assignments, room assignments, and bus groups.
How can we communicate with students and chaperones during the trip?
We will be using the app Remind: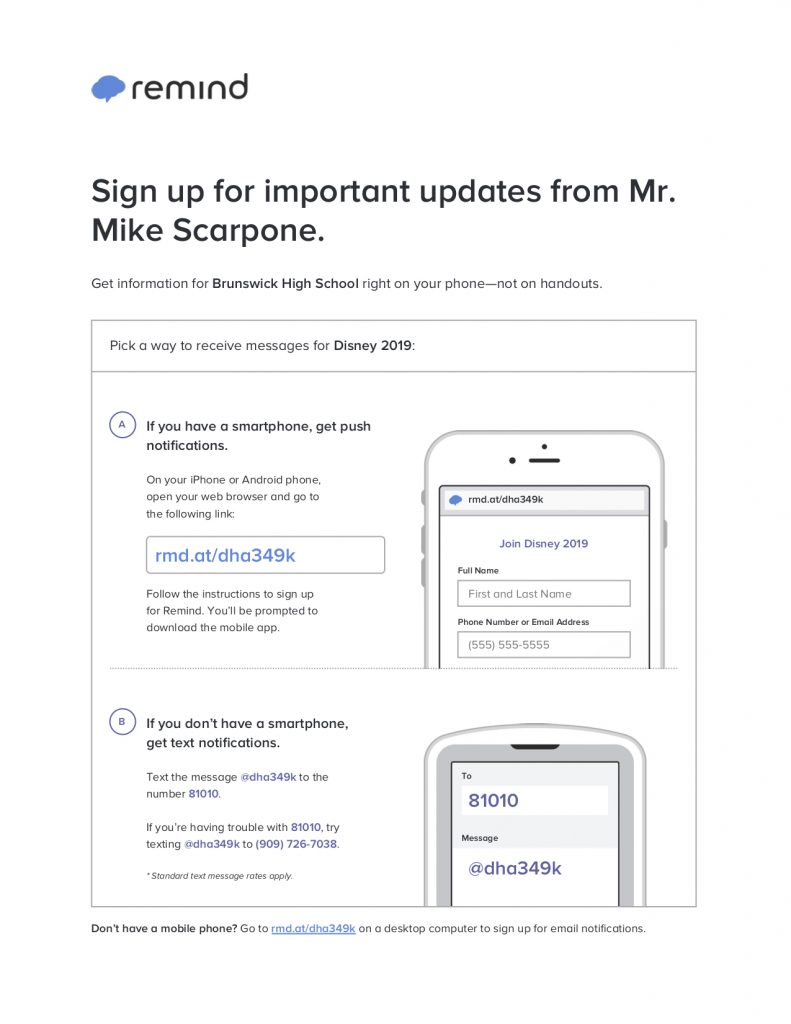 When are we departing?
The busses are scheduled to depart BHS at 1:30 a.m on the morning of Wednesday, April 10th
What airline are we flying?
We are traveling via southwest airlines
What identification does my student need for the flight?
We are recommending EVERY student get a Maine State Identification Card https://www.dmv.org/me-maine/id-cards.php
How many bags can my student bring?
Each person is allowed TWO pieces of checked luggage (one of these is going to be an instrument for band students) and ONE carry on.
What items can we pack in our Carry On Luggage?
Please consult this link for what you can pack in a Carry on http://www.airline-baggage-fees.com/tsa_carryon_rules.php
A good general rule of thumb: If you are in doubt, pack it in your checked luggage!
What items should my student have on them?
Their IDENTIFICATION CARD!!!
Their Disney Magic Band
What about my student's boarding pass?
All boarding passes will be distributed at the airport by chaperone. Students will not receive them before we arrive at security
What should my student pack?
All students are going to be asked to show the following at luggage drop off on Tuesday, April 9th (between 5 and 7 p.m in the BHS Cafeteria):
Their Concert Attire (this means black button covers, black dress shoes, black socks, black vests, tux shirts, black concert dresses, etc)
Their music
Comfortable clothing (the weather is approximately 80 degrees at this time of year)
Sunscreen
A bathing suit
comfortable shoes for walking around
Money for food. Two out of three meals each day (save Wednesday and Monday) are covered. How much depends on how much your student eats. Dining in the parks can be relatively expensive. Please refer to each parks website for dining information
Money for spending – IMPORTANT! This is individual and cannot be guesstimated by us.
******** Please remember, everything you buy has to be brought home and space is limited *******
Which hotel are the students staying in?
We are in the Disney Pop Century Hotel
When are you performing?
Currently, all our performances are schedule for Thursday, April 11th. Here is the tentative schedule:
9:00 a.m. – Depart hotel by assigned bus group (1,2,3) on Mears Transportation charter bus
10:25 a.m – Arrival at Saratoga Springs Performance Hall
10:45 a.m – Chamber choir warm up
11:05 a.m – Chamber Choir Performance
11:25 a.m – Chamber Choir Clinic
11:40 a.m – Treble Choir warm up
12:00 p.m – Treble Choir Performance
12:20 p.m – Treble Choir Clinic
12:30 p.m – Board buses by assigned bus group (1,2,3) for lunch
LUNCH is not covered today! It will be in a shopping center with MANY fast food eateries (think McDonalds, Moe's, Chipotle, Five Guys, etc)
1:00 p.m – Arrive for lunch (cluster of fast food restaurants)
2:00 p.m – Board buses by assigned bus group (1,2,3) and depart for Ballroom of the Americas
2:50 p.m – Arrive at Ballroom of the Americas
3:10 p.m – Thursday Jazz warm up
3:35 p.m – Thursday Jazz Performance
4:00 p.m – Thursday Jazz Clinic
4:15 p.m – Concert Band Warm-up
4:40 p.m – Concert Band Performance
5:05 p.m – Concert Band Clinic
5:20 p.m – Wind Ensemble Warm Up
5:45 p.m – Wind Ensemble Performance
6:10 p.m – Wind Ensemble Clinic
6:20 p.m – Board buses by assigned bus group (1,2,3) to return to hotel
Dinner at hotel via meal voucher
Pool time at hotel
11:00 p.m – Lights Out
11:15 p.m. – Chaperone check in meeting
Are performances open to the public?
Yes, the performances are open to the public
Who is my chaperoning my student?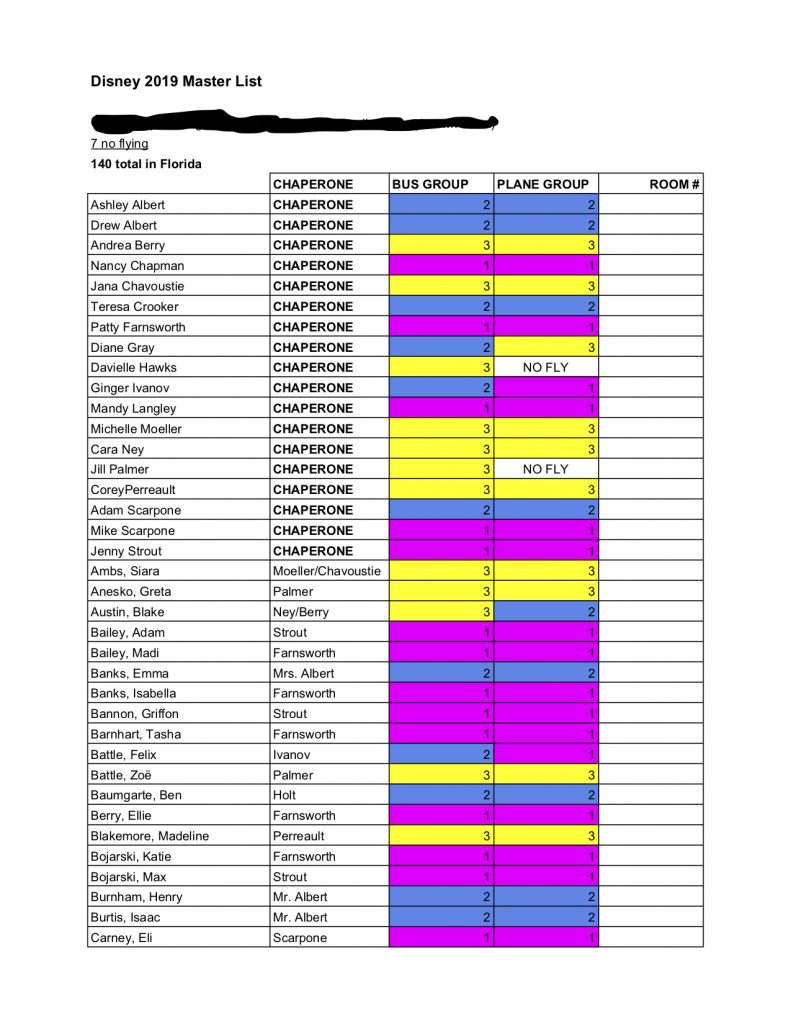 Which Parks are we going to on which days?
Tentatively, we are doing the following parks on the following days:
Wednesday Afternoon – Hollywood Studios
Friday – Magic Kingdom
Saturday – Animal Kingdom
Sunday – Universal Studios
Can we bring water/bags/ food into the park?
Yes, but there are rules. Please visit: https://disneyworld.disney.go.com/park-rules/ for information
Can we link a credit card to our student's magic band?
It is highly advised that you DO NOT do this as it can be attached to other people in the room.