Barnes & Noble Summer Reading


A Free Book, Summer Reading Kit and More
Kids Earn a Free Book!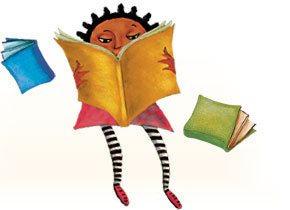 Here Is How:
Step 2. Bring the completed Reading Journal to your local B&N store.
Find a Store
.
 Step 3.
Choose a FREE BOOK from our selection on the Reading Journal list at the store… Enjoy reading!
Posted on May 23, 2013
SUMMER READING 2013
Here's some book titles, web pages with reading suggestions, and some online reading sites and some apps–hopefully, something for everyone.
Happy [Summer] Reading
Here are the links to previous years' Summer Reading list, noting that none are from Summer 2011 when we were busy packing and moving. Also, they are from my old files, so they were written with the Longfellow K-5 student body in mind.
But there are some great titles, so…enjoy!
Best Books for Summer 2010 Adjusted
Summer Reading for Kids 2008.adj