Brunswick High School players introduce Amanda Choate as Drama Director!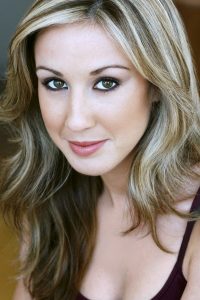 Amanda is thrilled to be joining the Brunswick High School Players as the new Director. She is honored to continue the legacy that Pamela Mutty has established for the past 22 years!
Amanda began performing at Maine State Music Theater at the age of 8 and never looked back. She even was a BHS player herself, when she played Mary in The Secret Garden her sophomore year before leaving Brunswick to complete her High School education at Walnut Hill School for the Performing Arts in Natick Massachusetts. She then went on to receive her BFA in Musical Theater from the University of Michigan, the top ranked department in the country. She has been working professionally around the country as well as on the open seas for Disney Cruise Lines while living in New York City since graduation! She recently moved back to Maine and is beyond grateful to have this wonderful creative opportunity. Go Dragons!!